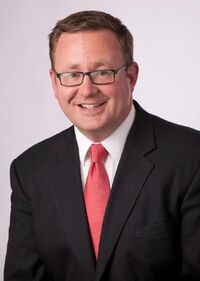 Steven Rogers (born, 1977) is the current president of Patriam since 2008. He is a PCP member.
He was elected in 2008 and re-elected in 2012 and 2016. Rogers will serve until 2020.
Personal life
Edit
Steven Rogers is married to Ashley Rogers and has 1 child with her, Kai.
Religious views
Edit
Rogers is a christian. He is member of the Big Patriam City Church and attends the church every sunday.